We offer a range of government funded, accredited and pre-accredited training programs.
Our vocational education and training programs are delivered with the support of State and Federal Governments, and are Centrelink-approved. We deliver these programs in Maribyrnong, Braybrook, Maidstone, Footscray, West Footscray and Yarraville.
YCC is a registered training organisation (TOID 4207) and Learn Local provider.
People with disabilities are encouraged to access training with us.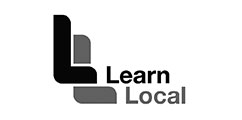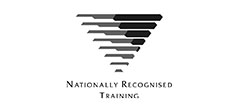 Adult Migrant English Program (AMEP)
AMEP is funded by the Australian Government and provides up to 510 hours of free English language lessons to eligible migrants and humanitarian entrants. If you have been granted a permanent visa or eligible temporary visa and speak little or no English, you may be eligible for AMEP. Some migrant young people between 15 and 17 years of age may also be eligible.
Yarraville Community Centre  delivers the Adult Migrant English Program (AMEP) for Learning for Employment.
In an AMEP class you will learn English language skills and information about Australian society.  You can meet other people learning English. Classes are taught by qualified teachers.
Victorian Training Guarantee 
Full time and part time classes are available, contact us on 9687 1560 for further information and to enrol. To check eligibility click on the link below.
This training is delivered with Victorian and Commonwealth Government funding.
English as an Additional Language (EAL) Frameworks
22483VIC Course in EAL
22484VIC Certificate I in EAL (Access)
22485VIC Certificate II in EAL (Access)
22486VIC Certificate III in EAL (Access)
22489VIC Certificate III in EAL (Employment)
Certificates in General Education for Adults (CGEA)
22471VIC Course in Initial General Education for Adults
22476VIC Certificate I in General Education for Adults (Introductory)
22472VIC Certificate I in General Education for Adults
22473VIC Certificate II in General Education for Adults
22474VIC Certificate III in General Education for Adults
Learn Local
These classes are pre-accredited Learn Local courses that aim to provide opportunities for people to participate in learning for a range of purposes including work, education, volunteering and community engagement. Call us on 9687 1560 for more information.
English (EAL) – evening
English (EAL) for employment
English (EAL) conversation
English literacy for older learners
Free English classes for asylum seekers and refugees
Computer classes (beginner, intermediate, advanced)
Introduction to iPad/iPhone
Practical work pathways
Communication and literacy for people with a disability
Digital literacy skills
Digital literacy for over 45s
Skills for Education and Employment Program
The SEE program provides 800 hours of free training to eligible jobseekers to improve their language, literacy and numeracy skills. Contact Centrelink or your JobActive for a referral. Find out more by visiting the link below.
Eligibility:
15 – 64 years old
Active job seeker
Australian citizen or permanent resident
Young asylum seekers registered with jobactive
SEE can help you get the skills you need to get a job by improving your:
reading and writing
speaking and listening
numeracy
computer skills
confidence