We offer a range of government-funded, accredited and pre-accredited training programs.
Our vocational education and training programs are delivered with the support of State and Federal Governments and are Centrelink-approved. We deliver these programs in Maribyrnong, Braybrook, Maidstone, Footscray, West Footscray and Yarraville.
YCC is a registered training organisation (TOID 4207) and Learn Local provider.
People with disabilities are encouraged to access training with us.
Nationally Recognised Certificate Courses
Become a teacher's aid
CHC30221 Cert III in School Based Education Support –  Starting 8 August 2022 at 59 Francis Street, Yarraville
This accredited qualification prepares you for roles as a Teacher's Aid, Education Support Worker, School Support Officer, Literacy Support Worker or Education Assistant in the education services sector. 
Work in aged care
CHC33015 Cert III Individual Support (Aged Care & HACCS) – Starting 25 July 2022, at 59 Francis Street, Yarraville  
This qualification prepares you for roles as a Personal Care Attendant, Community Care Worker, In-home Respite Giver, Care Assistant/Worker, Home Care Worker or Aged Care Support worker.
Work with people with special needs
CHC43115 Certificate IV in Disability – Starting  25 July 2022 at 59 Francis Street, Yarraville
The nationally recognised Certificate IV in Disability will provide you with job ready skills to enter the workforce as a Disability Support Officer/Worker, Residential Care Officer or Disability Employment Coordinator. 
Work with community
CHC32015 Certificate III in Community Services –  Starting 8 August 2022 at 59 Francis Street, Yarraville
This qualification prepares you for roles as Community Service Workers, Contact Officers, Care Service Employees or Support Workers in the community services sector.
Scroll down to see all other education programs in 2022.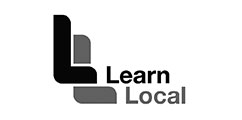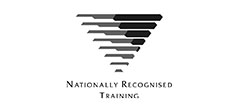 Adult Migrant English Program (AMEP)
AMEP is funded by the Australian Government and provides free English language lessons to eligible migrants and humanitarian entrants. If you have been granted a permanent visa or eligible temporary visa and speak little or no English, you may be eligible for AMEP. Some migrant young people between 15 and 17 years of age may also be eligible.
AMEP flyer
The AMEP has been improved to increase access for eligible migrants and humanitarian entrants in Australia with no or low levels of English. These changes mean you can now:
access unlimited hours of English classes until you reach vocational English
apply to enrol, even if you've enrolled in AMEP before and have been living in Australia for many years
keep studying, even if you've completed 510 hours (the previous limit) until you reach vocational English
Yarraville Community Centre as a Learning for Employment partner, provides a range of flexible learning options including full time, part-time and evening classes.
Nationally Accredited Qualifications
Victorian Training Guarantee 
Full time and part time classes are available, contact us on 9687 1560 for further information and to enrol. To check eligibility click on the link below.
This training is delivered with Victorian and Commonwealth Government funding.
English as an Additional Language (EAL) Frameworks
22483VIC Course in EAL
22484VIC Certificate I in EAL (Access)
22485VIC Certificate II in EAL (Access)
22486VIC Certificate III in EAL (Access)
22489VIC Certificate III in EAL (Employment)
Certificates in General Education for Adults (CGEA)
22471VIC Course in Initial General Education for Adults
22476VIC Certificate I in General Education for Adults (Introductory)
22472VIC Certificate I in General Education for Adults
22473VIC Certificate II in General Education for Adults 
22474VIC Certificate III in General Education for Adults
Certificates in Community Service, Education & Aged Care
Learn Local
These classes are pre-accredited Learn Local courses that aim to provide opportunities for people to participate in learning for a range of purposes including work, education, volunteering and community engagement. Call us on 9687 1560 for more information.
Learn Local website
Language and Literacy for Jobseekers
Life Writing –  Literacy (term 2)
Skills for Education and Employment Program
The SEE program provides free training to eligible jobseekers to improve their language, literacy and numeracy skills. Contact Centrelink or your JobActive for a referral. Find out more by visiting the button below.
Participants in the SEE program who are receiving Centrelink benefits may also be eligible for the Language, Literacy and Numeracy Supplement. 
Eligibility:
In order to receive free training through the SEE program you must meet all of the following eligibility criteria:
✓ are aged between 15 years and Age Pension age
✓ registered as a job seeker, including as a volunteer job seeker
✓ deemed suitable for training without any barriers that would prevent successful participation
✓ either an Australian citizen or permanent resident or have working rights in Australia.
SEE can help you get the job-search skills you need to find and apply for jobs by improving your:
✓reading and writing
✓speaking and listening
✓numeracy
✓computer skills
✓confidence

What will participants get from the SEE program?
Job seekers will be able to:
 ✓ Undertake training in accredited language, literacy, numeracy and digital (LLND) qualifications and/or
✓  Accredited Vocational Education and Training (VET) training packages, up to and including a Certificate III qualification.
    This means that, as well as participating in an appropriate level EAL course, students can also be enrolled in a relevant VET certificate to assist them on their employment pathway goals.