COVID SAFETY
We are ensuring that our services meet the Department of Health and Human Services' advice on COVID-safety. A COVID Safe Plan is in place and will continue into 2023 with the following safety protocols to keep everyone safe:
We are currently offering a mix of online and face-to-face classes
Staff and students may only come on-site when timetabled for work or study
Face masks are strongly recommended when indoors
We use air purifiers in some areas of the building at Francis St
History
For over 40 years, YCC has been providing education, training programs and services to the people of western metropolitan Melbourne. Yet our history of community support and involvement is longer than that, dating back to the origins of our buildings.
Our main site in Francis Street was originally home to the Yarraville State School, which was established in 1866 as the result of a strong 10-year campaign by the local community. When the building was destroyed by fire in 1888 the current site was redeveloped, again through the local community banding together.
The primary school closed in the early 1970s and became the YCC in 1975, amalgamating with the Blackwood Street Neighbourhood House in 2000.
Serious deterioration put the original building (and the YCC) in jeopardy. In 2006, a major community campaign was launched to secure funding to restore the building and expand the programs and services.
Our Blackwood Street site is another heritage building in a unique setting. Originally an old quarryman's cottage built in the 1800s, it sits in the middle of tranquil Beaton Park.
Our new premises in Victoria Street, Footscray has been fitted out with 6 brand new classrooms which are ideal for meetings, conferences or courses.

We acknowledge that we are on the traditional lands of the Kulin Nation. We offer our respect to the Elders of these traditional lands and, through them, to all Aboriginal and Torres Strait Islander people.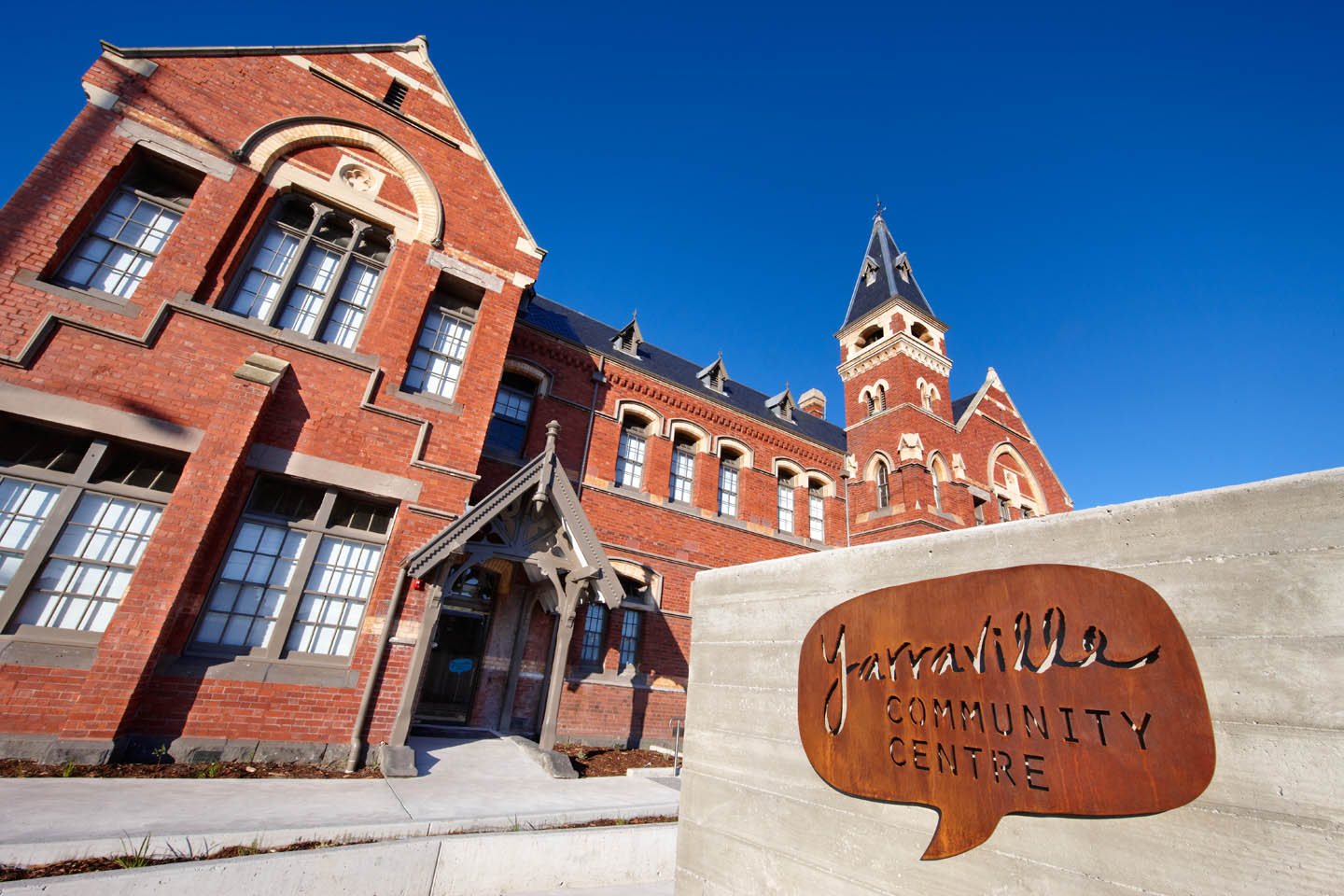 Services
We offer a wide range of programs and services for all members of our community.
Our facilities can be accessed by people of all abilities.
These include:
short courses
children's programs
computers
cooking
gardening
dance and movement
sustainability
disability, recreational and arts-based activities
English as an Additional Language at sites across the City of Maribyrnong
childcare
computer, internet and office equipment access
be connected kiosk
free wifi at Francis St
meeting rooms
venue hire that includes a large hall, computer rooms, art rooms, a well equipped kitchen and more
curriculum development and training delivery
programs for disadvantaged people
special and targeted projects
referrals and information.
Going green
Caring for the community and the environment is a key focus for YCC. That's why we've implemented a range of sustainability initiatives to lower our carbon footprint and reduce our impact on the planet.
Our best practice water management plan includes rainwater harvesting that connects to cisterns and a drip system. We've installed a filter and swale in the car park to capture and filter pollutants from the first rain run.
We buy our electricity through a network that offers competitive prices and positive environmental outcomes.
Our building design features include high levels of natural light along with integrated smart building systems for power, light and communication. We've used laminated glass on all our windows and doors. Outdoors, the surrounding areas have been landscaped with indigenous plants. We understand the importance of recycling: our waste management strategies include recycled paper and electronic files.
All our programs, services and activities reflect our commitment to environmental responsibility.