This year there's plenty on for young and old in the inner west this Easter. But what else would you expect from our great community?! Here are some ideas to help you plan a great Easter break in the city.
The Yarraville Village Easter Egg Hunt
Posters and eggs have been dispersed around the Yarraville Village. Kids scan the QR code on the posters for clues as to where they are. Once they complete their form, they have a chance to win a prize.
Scan the QR code on the image attached for clues of where the 15 eggs might be hiding around the village!!
The kids have until the 8th April to submit their answers to go into the running to win an EGGCELLENT prize!!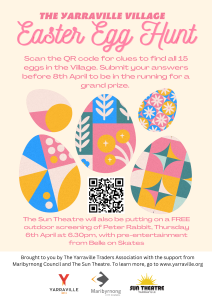 https://yarraville.org/events/easter-at-yarraville/

Eat Drink Westside 2023
A regular fixture of the Melbourne Food and Wine Festival, Eat Drink Westside is a unique collaboration between Melbourne's western region councils and MFWF, shining a light on the area's culinary gems and enviable food community.
The 2023 Festival offering features Westside Wanders a special series of moveable feasts or 'Wanders' across Melbourne's West.
Date: Sunday 2 April 6pm – 11pm.
For the full program and to book tickets visit:
https://www.maribyrnong.vic.gov.au/Events/Eat-Drink-Westside-2023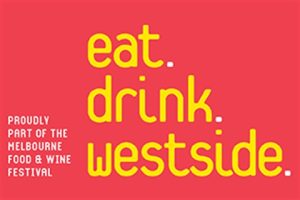 School Holiday Programs at YCC
YCC have some fantastic school holiday activities for ages 3-6, primary-aged, AND tweens.
Cooking, t-shirt designing, storytelling, hip hop and MORE!
Find all the programs here…
https://www.ycc.net.au/product-category/school-holiday-program/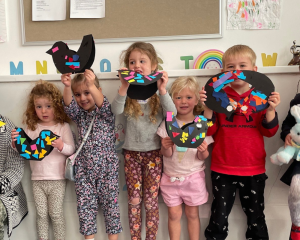 Easter 4 Day Lawn Bowls Carnival 2023
Yarraville-Footscray Bowling Club Four days of bowling and included lunches.
Date: Friday 7 April – Monday 10 April
https://www.yarravillefootscraybowlingclub.com.au/post/easter-4-day-carnival-2023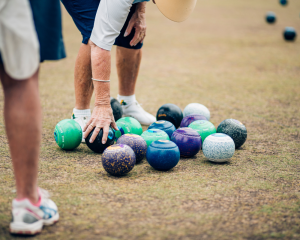 The Sun Theatre – FREE Outdoor screening of Peter Rabbit
Our friends at The Sun Theatre has organised an outdoor screening of Peter Rabbit with @princess_on_skates offering some pre film entertainment
Date: 6th April at 6:30pm
The Sun Theatre are also screening some classic movies over the school holidays including The Wizard of Oz and Willy Wonka and the Chocolate Factory.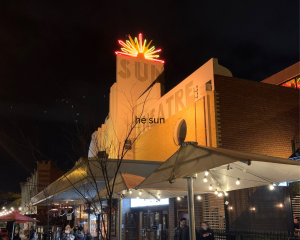 ILLUMINATE at Scienceworks – Spotswood
Illuminate is a brand new exhibition exploring the science behind the fastest traveller in the universe – light.
https://museumsvictoria.com.au/scienceworks/whats-on/illuminate/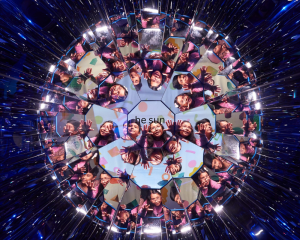 Princess on Skates – Children's and parents roller skate classes
Dates: Thursday April 13, Tuesday April 18, Thursday April 20, 3-4pm
Venue: Yarraville Senior Centre, 48 Fehon st Yarraville
$25 per skater
Skates and protective gear available for hire for extra $5.
BYO helmet (compulsory)
https://www.princessonskates.com.au/skate-lessons/kids-parents-class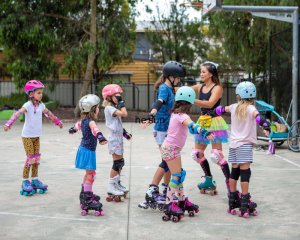 FREE disc golf course, stony creek – Yarraville
Disc golf, formerly known as frisbee golf, is a flying disc sport in which players throw a disc at a target; it is played using rules similar to golf. All you need a frisbee from home. No bookings are needed. The use of the space on Stony Creek reserve is fantastic, the views over the Westgate Bridge are great and the kids love it.
https://www.melbournediscgolf.com/stony-creek-disc-golf-course/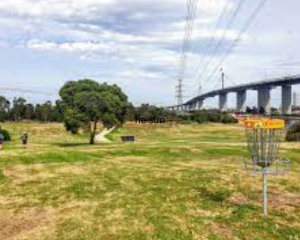 Caroline Springs Leisure Centre  – Indoor Stadium Open Day
Wednesday 12 April, 10am – 1pm
The Indoor Stadiums are open for 3 hours of jam-packed fun for the whole family!
Have a go at a whole range of sports and activities. Chat to the local sporting clubs and groups, as they showcase what's on offer in the stadiums and in the local area.
Giveaways, mini competitions and prizes up for grabs!
No need to book, just come in and check out your local stadium and get in on the action.
https://www.melton.vic.gov.au/Out-n-About/Events-Activities/Caroline-Springs-Leisure-Centre-Open-Day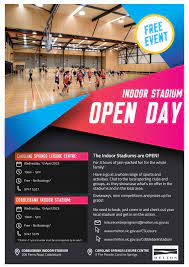 Children's Easter Day at Overnewton Castle
Hop On Over to Overnewton Castle for Kids Easter and Bonnet Parade! Easter Bunny will be there plus there will be a bonnet parade and free gifts
Date: Sat, 1 Apr 2023 11:30 AM – 2:30 PM
Tickets $35-$55
Overnewton Castle 51 Overnewton Road Keilor, VIC 3036
www.eventbrite.com.au/e/kids-easter-day-overnewton-castle-easter-bunny-bonnet-parade-free-gift-tickets-577828278937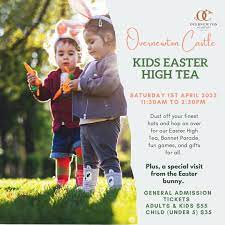 EASTERVILLE – Sunshine West
Come over to Sunshine West for an Easter festival including an Easter egg hunt, face painting, Easter crafts and stalls selling giftware. Easter bunny will also be making a visit!
$22.00 Kids Ticket (3 to 12 years)
$ 5.00 Adult (12 years +)
FREE Under 3 years
Date: Sunday 2 April 11am – 3pm
206 Glengala Rd 206 Glengala Road Sunshine West.

https://www.eventbrite.com.au/e/easterville-tickets-542580662367
Toddler and Kids Easter Art Class – Williamstown
Suited for all ages – toddlers and pre-school kids aged roughly 1–5.
This class will be more about having fun and learning to love art, than the final outcome of what they create. There will be lots of scribbles, and they will have something to bring home.
All materials will be supplied.
Date: Wednesday 5 April 10am – 11am
The event will be in the 'Book Room' in the Williamstown Library.
Tickets: $20
https://www.eventbrite.com.au/e/toddler-and-kids-easter-art-class-in-williamstown-tickets-541991349717